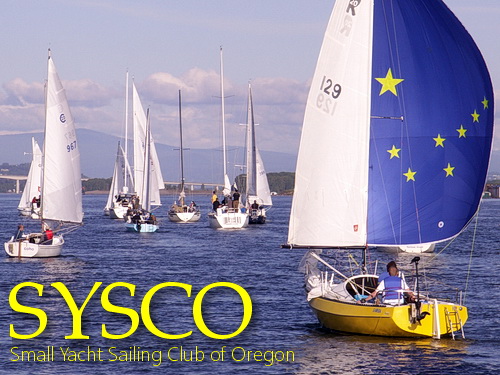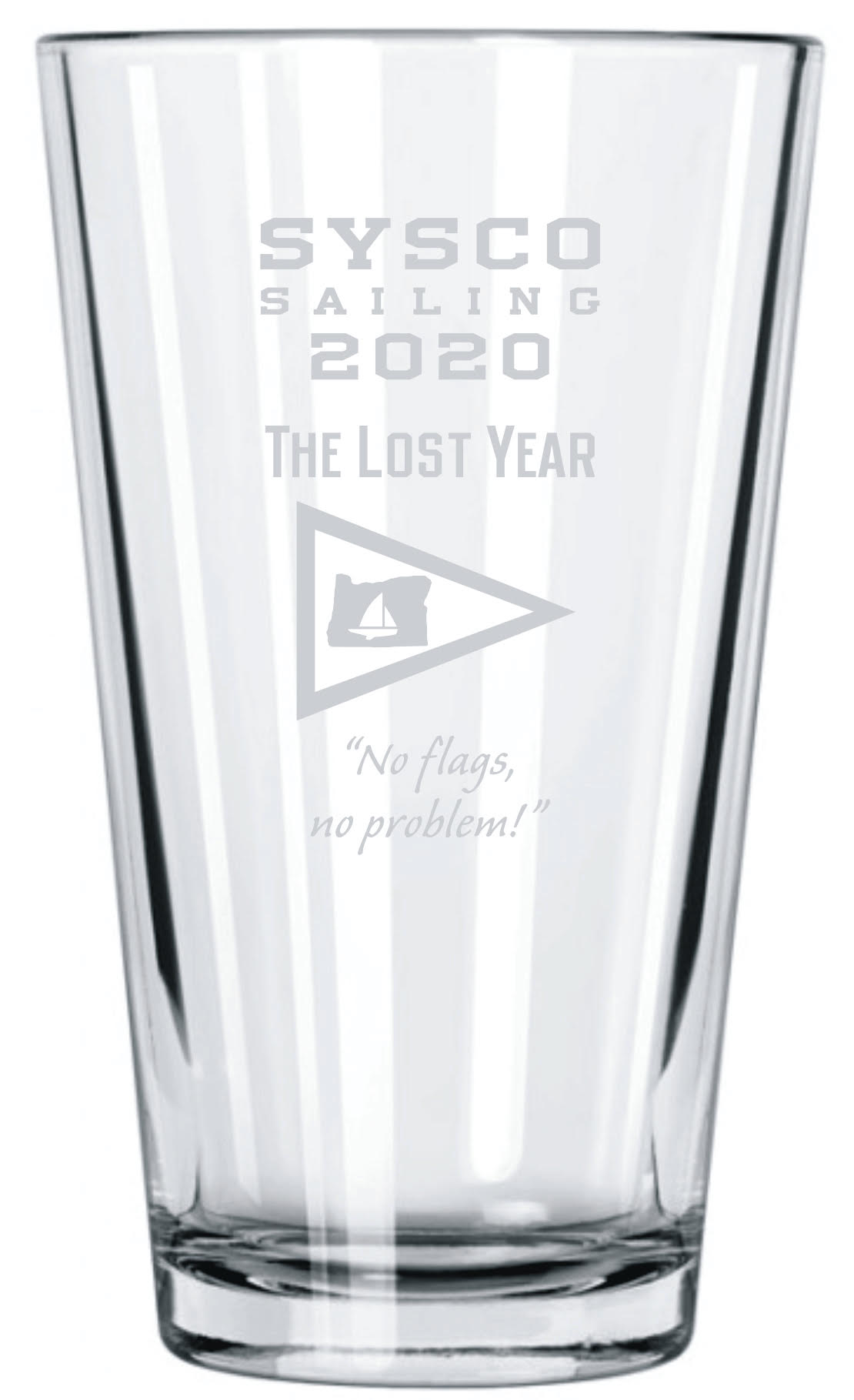 There is only one more SYSCO Race this year! Saturday, September 19, for one-design racers. visit sailpdx.org to sign up.

SYSCO leadership this year had some difficult choices due to the COVID-19 pandemic. We ran racing this summer cautiously, with some noticeable changes (I'm sure you all noticed). Because the Race Committees would necessarily be reduced in number, and because of the difficulty of sanitizing 20 flags plus a course board, we used the radio to inform racers of the courses, and limited the number of flags used to start the races. We decided not to award trophies this year so as not to entice skippers to race who should not be racing - those who may be vulnerable to the virus because of age or compromised immune systems.

To mitigate this no-fun factor, SYSCO has created a keepsake for those who raced for fun, and for those who stayed away. (We miss you!) All SYSCO Members will receive two custom made SYSCO pub glasses, and Associate members will all get one, for free. Additional glasses will be made available for purchase, and we welcome skippers to purchase glasses for their crew members, or pass along this link to the order form. Each additional mug you order will cost $5 (SYSCO is subsidizing the cost at a slight loss).

Click here to register to receive your free mugs if you are members, and to order extra if you so desire. We will keep registration open until the end of September. bit.ly/SYSCOCup

Thank you for supporting SYSCO and racing on the Columbia River.